Ad blocker interference detected!
Wikia is a free-to-use site that makes money from advertising. We have a modified experience for viewers using ad blockers

Wikia is not accessible if you've made further modifications. Remove the custom ad blocker rule(s) and the page will load as expected.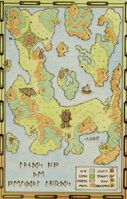 The Lands of the Feudal Lords were one of the original continents of old Sosaria, ruled by the Kings of Rondorlin and Barataria. The Stranger visited them in Ultima I on the quest to receive one of the gems for the time machine. With the defeat of Mondain, Sosaria was thundered apart, and nothing was ever heard again of the Lands of the Feudal Lords.
In Ultima Online: Samurai Empire, The Lands of the Feudal Lords were not destroyed after Mondain's defeat, but were reformed into the Tokuno Islands by a cataclysm.
Locations
Edit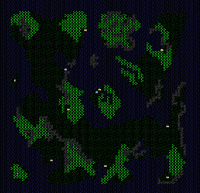 Signposts
Edit
The Pillars of the Argonauts
The Pillar of Ozymandias
Arnold
Linda
Helen
Owen
John
Gerry
Wolf
The Snake
Dungeons
Edit
Scorpion Hole
The Savage Place
The Horror of the Harpies
The Horror of the Harpies II
Advari's Hole
The Labyrinth
The Gorgon's Hole
Where Hercules Died
The Dead Warrior's Fight