This article is from another MediaWiki and all rights go to the person who has this information! Contact an administrator for more information.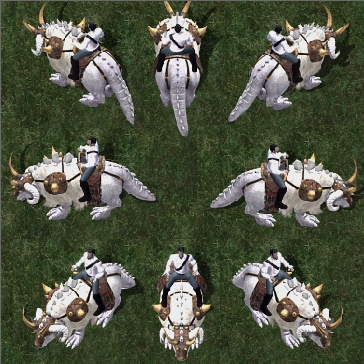 The Rideable Boura is a 13th year Veteran Reward that summons forth a Armored Boura to ride when double-clicked. Only players with accounts 156 months or older may use the mount although anyone can trade or lock down the statuette as a decorative item. While the Rideable Boura is considered an Ethereal Mount, like the Charger of the Fallen, it is not transparent. Moreover, the Rideable Boura is not a valid target for the Retouching Tool, as attempting to use the tool on the statuette results in "This is not a valid target" message.
Ad blocker interference detected!
Wikia is a free-to-use site that makes money from advertising. We have a modified experience for viewers using ad blockers

Wikia is not accessible if you've made further modifications. Remove the custom ad blocker rule(s) and the page will load as expected.